Lubtec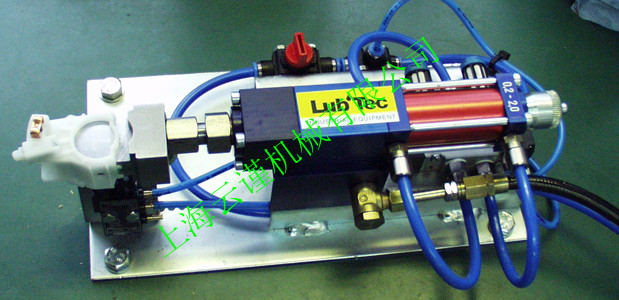 Import to the agent in Shanghai of glue apparatus Lubtec lubricating system of the oil site
The major advantage of the central lubricating system can often lubricate specific friction to click while the machine operates, thus guarantee the life time of spare part of the apparatus is longer. Import to the agent in Shanghai of glue apparatus Lubtec lubricating system of the oil site, please choose the Industrial Co., Ltd. sincerely of cloud of Shanghai.
In the central lubricating system, LUBTEC has signed the long-term cooperative agreement with Volvo company, offer for the car of Volvo, the forklift truck,etc. and lubricate system design and service.
Lubtec mix and match the apparatus Lubtec central lubricating system to import and lubricate the apparatus to import some glue apparatuses and import and match the apparatus of fluid of Shanghai of some glue apparatuses of Shanghai of the apparatus
Lubtec Company is mainly engaged in some glue apparatuses, the central lubricating systems, and mix technical research and development and production. The company founded in 1996, 1K some glue that LubTec Company designed distributed the apparatus, solved all about transporting, manage, controlling and real supplies assigned measurement and allocation problem. LUBTEC supplies distribution system summing point glue apparatus is used mainly in auto industry, the electric tool is made, the consumption electronic product is made, electrical engineering, machinery and device fabrication, pharmacy trade, glass trade, paper industry, aircraft industry, the shipping industry,etc..


Contacts: Xu Min
Telephone: 86021-56789697
Fax: 86
Email: 2751646359@qq.com
Web site:
Address: Baoshan District Luo fragrant Road, Lane 689 No. 40 Room 1015 of Shanghai